ASTM B221 Aluminium Alloy 6063 Wires, UNS A96063 Aluminium Alloy 6063 Wires, Aluminium Alloy 6063 wires Manufacturer in Mumbai,India.
ASTM B210 wires, Aluminium 6063 wires, Aluminium Alloy 6063 Fabricated, Aluminium Alloy 6063 wires Suppliers in Mumbai,India.
JAGDISH METAL is a 6063 Aluminium Alloy Wires stockholders and providers, conveying to the entire of the world. 6063 Aluminium Alloy Wires is a mid-range quality alloy by and large referred to as a compositional combination. Aluminium 6063 pipes depicts highlights like High quality and low weight, Resistant to consumption and high warmth, Easily shaped and expelled for custom and ornamental parts, and the Anodizing builds its protection from erosion for uncovered products.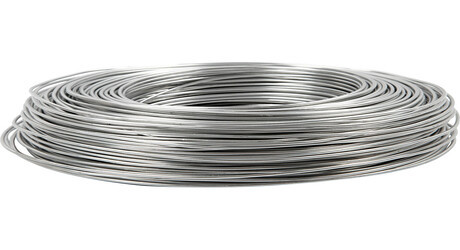 These 6063 Aluminium wires are fabricated utilizing finest grade crude material accessible to guarantee universal quality. These 6063 Aluminium Wires are accessible fit as a fiddle size and thickness as indicated by the requirements of our client.
Specification Of Aluminium Alloy 6063 Wires
| | | |
| --- | --- | --- |
| Grade | : | Aluminium Alloy 6063 (UNS A96063) |
| Size Range | : |  15NB to 150NB In |
| Width Range | : | 900-1500 mm |
| Hardness | : | Soft, Hard, Half Hard, Quarter Hard etc. |
| Diameter of Wire | : | 0.15 - 3.50 mm |
| Test Certificates | : | Manufacturer Test Certificate / Laboratory Test Certificate from Govt. Approved Lab |
Chemical Composition Of Aluminium Alloy 6063 Wires:
Grade
Element
Al
Si
Fe
Cu
Mn
Cr
Mg
Ti
Zn
6063
Bal
0.40-0.8
0.7
0.15-0.40
0.15
0.04-0.35
0.8-1.2
0.15
0.25
Mechanical Properties Of Aluminium Alloy 6063 Wires:
| Properties | Metric |
| --- | --- |
| Yeild Strength | 40 Ksi |
| Tensile Strength | 45 Ksi |
| Hardness Brinell | 95 BHN |
| Elongation | 17 % |