Aluminium Alloy 1100 Chequered Plate Exporters, Aluminium Alloy 1100 Flat Sheet, 1100 Aluminium Alloy Plates, Aluminium Alloy Sheet, UNS A91100 Plate, Aluminium Alloy 1100 Perforated Sheet, ASTM B209 Aluminium Alloy 1100 Sheet and Plate Supplier in Mumbai, India.
Aluminium Alloy 1100 Hot Rolled Plate Manufacturers, Aluminium 1100 Cold Rolled Sheet Suppliers, Aluminium Alloy Plate, Aluminium Alloy A91100 Sheet, ASME SB209 Aluminium Alloy 1100 Diamond Plate Stockist, 1100 Aluminium Alloy Plates Exporter in India.
JAGDISH METAL are known to offer outstanding quality Aluminium Alloy 1100 Sheet & Plate with greater erosion resistance. Surpassing of aluminium in between rollers underneath load gives birth to aluminium alloy plates. Aluminium alloy 1100 is considered one among the entire gentlest composite hence it is a high-quality product for high weight application.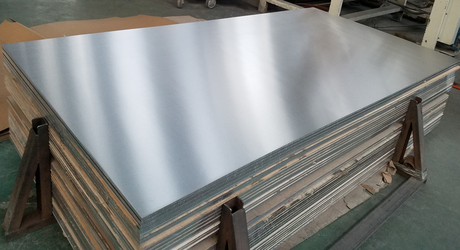 Since we are determined and devoted as one of the leading supplier and manufacturer of best Aluminium 1100 Sheets & Plates to the clients of India or globally. Aluminium alloy 1100 (UNS A91100) has great welding features whereas it's delicate and pliable so it's being the perfect suit for every application that requires many-sided framing.
Aluminium Alloy 1100 O, H12, H14, H16, H18, H112, or F temper Sheet, UNS Number – UNS A91100, Specification – AMS-QQ-A-225/1, ASTM B209, ASTM-B-209, EN573, EN485. ASTM-B-209, 1100 Aluminium Sheet Temper 0, H32, H34, H38 as per ASTM B209, EN573 and EN485 international standards.
We also offer Aluminium Alloy 1100 Plates are medium quality compound plates with outstanding erosion resistance. These offered ranges of 1100 Aluminium Chequered Plates are produced using the surpassing Aluminium raw material between moves underneath the weight, it gets to be more slender and more in the moving heading.
Composition
| Alloy | Fe | Si | Mg | Mn | Cu | Zn | Ti | Cr | Each | AI |
| --- | --- | --- | --- | --- | --- | --- | --- | --- | --- | --- |
| 1100 (min) | 0.35 | 0.25 | 0.01 | 0.01 | 0.05 | 0.01 | 0.020 | Trace | 0.05 | 99.60% |
| 1100 (max) | 0.50 | 0.35 | 0.03 | 0.05 | 0.20 | 0.05 | 0.030 | Trace | 0.15 | remainder |
Mechanical Properties
Alloy
Temper
UTS (Mpa)
Yield Strength (Mpa)
Elongation (%)
Minimum
Maximum
Minimum
Maximum
A 50mm (Minimum)
EN AW-1100
O
75
110
–
–
25
Applications
| | | | | |
| --- | --- | --- | --- | --- |
| Manufacturing Cans and Packages | Transportation | Home Appliances | Building and Construction | Marine, Engineering Works |
Other grades of Aluminium Alloy 1100 Sheets & Plates
| | |
| --- | --- |
| UNS A91100 Sheets Exporter | Aluminium Alloy 1100 Sheets Jindal |
| Alloy 1100 Chequered Sheets | ASTM B209 Alloy 1100 Sheets |
| 1100 Aluminium Flat Sheet | Alloy 1100 Sheets Plates Hindalco |
| Hot Rolled 1100 Aluminium Sheet Jindal | Aluminium Alloy ASTM B211 Sheets Plates |
| Cold Forming 1100 Aluminium Sheet | Aluminium Alloy UNS A91100 Chequered Plate |
| Cold Rolled 1100 Aluminium Sheets | Aluminium Alloy ASTM B211 Sheets |
| Alloy 1100 UNS A91100 Hindalco | Aluminium Alloy UNS A91100 Plates |