Werkstoff-Nr. 3.2315 Sheet, UNS A96082 Plate, ASTM B209 Aluminium Alloy 6082 Sheet and Plate Supplier, Aluminium Alloy 6082 Hot Rolled Plate Manufacturers, 6082 Aluminium Alloy Plates
Aluminium Alloy 6082 Chequered Plate Exporters, 6082 Aluminium Alloy Plates, Aluminium Alloy 6082 Perforated Sheet, Aluminium Alloy 6082 Flat Sheet
JAGDISH METAL are exporter of sheet, plate in india. 6082 is an aluminium alloy that is alloyed in wrought magnesium, aluminium and silicon family. It is the most popular alloy in the series 6000. The alloy is typically made by extrusion and rolling since it is a wrought alloy so it is not used in the casting. The alloy can also be clad and forged.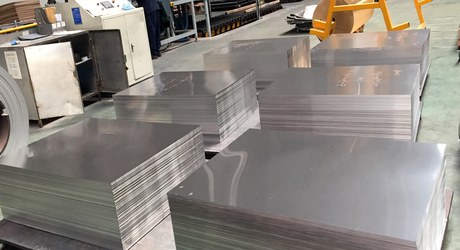 The tests include positive material identification, flaring test, radiography test, flattening test, pitting resistance test, ultrasonic test, and third-party inspection. In the end, these sheets & plates are packed and delivered worldwide to their respective customers. While manufacturing these products, top notch quality of raw material is used as per the international quality standards. With it, the latest machines, tools and modern technology is used for making accurate size and length of sheets and plates.
Aluminium alloy 6082 is the compound most usually utilized for machining. Aluminium alloy 6082 Sheets and Plates is a medium quality composite with fantastic consumption protection. Contrast with 6000 series,the compound of these arrangement has the most noteworthy strength.
EN AW-6082 Aluminium Alloy T6, AMS QQ-A-200/9. 6082 T6 Aluminium Sheet Temper 0, H32, H34, H38 as per ASTM B209, ASTM-B-209, EN573, and EN485 international standards.EU Numerical EN-AW-6082 Plate; EU Chemical AlSi1MgMn; AA6082 Plate; Sweden: SS-EN-AW-6082 Plate; Aluminium 6082-T6 Plate 6082 T6 Aluminium Plate ASTM B209, ASTM-B-209, EN573, and EN485 international standards.
Aluminium Alloy 6063 Sheet and Plate Specification
| | | |
| --- | --- | --- |
| Standards | : |  ASTM B209 / ASME SB209 |
| Temper | : |  O, F, H12, H14, H16, H18, H19, H22, H24, H26, H32, H34, H36, H38, H111, H112, H321, T3, T4, T5, T6, T7, T351, T451, T651, T851 |
| Thickness | : |  0.2~300mm |
| Width | : |  500~2500mm |
| Length | : |  500~10000mm |
| Surface | : |  Bright, polished, hair line, brush, sand blast, checkered, embossed, etching, etc. |
| Finish | : |  Mill, Customer specific finish |
| Aluminium Sheet/ Plate Coating | : |  PVC Coated, Color Coated, Polyester, Fluorocarbon, polyurethane and epoxy coating |
| Type | : |  Hot-Rolled (HR) / Cold-Rolled (CR) Sheet / Plates/ Strips/ Coils/ Chequered Plates |
<
Aluminium 6082 Sheet & Plate Chemical Properties
| | | | | | | | | | | | |
| --- | --- | --- | --- | --- | --- | --- | --- | --- | --- | --- | --- |
| Weight% | Al | Si | Fe | Cu | Mn | Cr | Mg | Zn | Ti | Other Each | Others Total |
| Aluminium 6082 | Bal | 0.7 - 1.3 | 0.50 max | 0.10 max | 0.40-1.00 | 0.25 max | 0.06-1.20 | 0.20 max | 0.10 max | 0.05 max | 0.15 max |
6082 Aluminium Alloy Sheet and Plate Mechanical Properties
| | | | |
| --- | --- | --- | --- |
| Tensile Strength, MPa | Yield Strength 0.2%, MPa | Elongation % | Hardness HBW |
| 295 | 240 | 8 | 95 |
Applications Of Aluminium Alloy 6082 Sheets & Plates: :
Nuclear Power Plant Industry
Chemical Industry
Refineries Industry
Paper Industry
Petrochemical Industry