ASTM B209 Aluminium Alloy 6061 Sheet and Plate, Aluminium Alloy 6061 Flat Sheet, UNS A96061 Plate, 6061 Aluminium Alloy Plates, Werkstoff-Nr. 3.3211 Sheet Supplier.
ASME SB209 Aluminium Alloy 6061 Diamond Plate Stockist, Aluminium Alloy 6061 Hot Rolled Plate Manufacturers, Aluminium Alloy 3.3211 Plate, Aluminium 6061 Cold Rolled Sheet Suppliers
JAGDISH METAL are exporter of sheet, plate in india. The sheets and plates we produce are available to customers in a diverse range of shapes, sizes, and specifications as per the demand of customers. For manufacturing alloy 6061 sheets and plates, we make use of premium quality raw material as per the international quality standards.The tests are pitting resistance test, flaring test, flattening test, radiography test, ultrasonic test, third-party inspection, and positive material identification test. When all the tests are completed, the Aluminium Alloy 6061 Sheet & Plate is packed in the high quality of packaging material.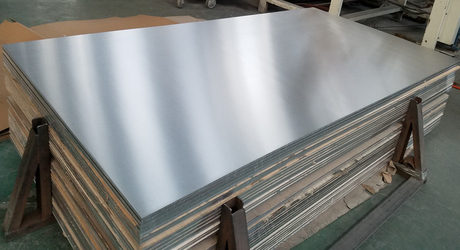 The testing of the product is done after it is made with the utmost level and precise manufacturing. After the testing, the packaging is done with wooden boxes and cases. The cases and boxes ensure that no damage is being caused to the products.
UNS A96101 Plate; ISO E-AlMgSi; Aluminium 6101-T6 Plate; AA6101-T6 Plate, Commercial Alloy – 6101 Plate- T6 Extrusions, Aluminium Plate 6101-T6, BS 91E Alloy 6101 A 6101-T6 Aluminium Plate ASTM B209, ASTM-B-209, EN573, and EN485 international standards.
6061 Aluminium Sheet Temper 0, H32, H34, H38 as per ASTM B209, ASTM-B-209, EN573, and EN485 international standards. Aluminium Alloy 6061 O, T1, T4, T42, T4510, T4511, T51, T6, T62, T6510, or T6511. Back, UNS Number – UNS A96061, Specification – AMS-QQ-A-200/8
6061-O Aluminium Sheet: ASTM-B-209, AMS-4025
6061-T6 Aluminium Sheet: ASTM-B-209, AMS 4027
6061-T4 Aluminium Sheet: ASTM-B-209, AMS-4026

Aluminium Alloy 6061 Sheet and Plate Specification
| | | |
| --- | --- | --- |
| Standards | : |  ASTM B209 / ASME SB209 |
| Temper | : |  O, F, H12, H14, H16, H18, H19, H22, H24, H26, H32, H34, H36, H38, H111, H112, H321, T3, T4, T5, T6, T7, T351, T451, T651, T851 |
| Thickness | : |  0.2~300mm |
| Width | : |  500~2500mm |
| Length | : |  500~10000mm |
| Surface | : |  Bright, polished, hair line, brush, sand blast, checkered, embossed, etching, etc. |
| Finish | : |  Mill, Customer specific finish |
| Aluminium Sheet/ Plate Coating | : |  PVC Coated, Color Coated, Polyester, Fluorocarbon, polyurethane and epoxy coating |
| Type | : |  Hot-Rolled (HR) / Cold-Rolled (CR) Sheet / Plates/ Strips/ Coils/ Chequered Plates |
Aluminium Alloy 6061 Sheet and Plate Composition
Manganese (Mn)
Silicon (Si)
Chromium (Cr)
Copper (Cu)
Iron (Fe)
Zinc (Zn)
Aluminium (Al)
Magnesium (Mg)
Titanium (Ti)
Other (Oth)
Each/Total
0.15
0.4-0.8
0.15-0.35
0.15-0.4
0.7
0.25
Remainder
0.8-1.2
0.15
0.005/0.15
Aluminium Alloy 6061 Sheet and Plate Mechanical Properties
| Tensile Strength (PSI) | Yield Strength (PSI) | Shear Strength (PSI) | Elongation in 2″ | Brinell Hardness |
| --- | --- | --- | --- | --- |
| 45,000 | 40,000 | 31,000 | 12 | 95 |
Aluminium Alloy 6061 Sheet and Plate Physical Properties
| | |
| --- | --- |
| Physical Property | Value |
| Density | 2,70 g/cm³ |
| Melting Point | 582 °C |
| Thermal Expansion | 23.4 x 10^-6 /K |
| Modulus of Elasticity | 69 GPa |
| Thermal Conductivity | 170 W/m.K |
| Electrical Resistivity | %43 IACS |
Aluminium Alloy 6061 Sheet and Plate Applications
| | | | | |
| --- | --- | --- | --- | --- |
| Nuclear Power Plant Industry | Chemical Industry | Refineries Industry | Paper Industry | Petrochemical Industry |
Other grades of Aluminium Alloy 6061 Sheets & Plates
| | |
| --- | --- |
| 6101-T6 Polished Aluminium Plate | Aluminium Alloy 6061 Sheets |
| 6101-T6 Aluminium Flat Plate | Aluminium Alloy ASTM B211 Sheets |
| UNS A96061 Plates | Aluminium Alloy ASTM B211 Chequered Plate Jindal |
| Hindalco 6061 Aluminium Sheet | Alloy 6061 Plates & Sheets Hindalco |
| Jindal 6061 Aluminium Sheet | Aluminium Alloy UNS A96061 Chequered Plate |
| 6061 Aluminium Flat Sheet, | Aluminium Alloy ASTM B211 Sheets |
| Hot Rolled 6061 Aluminium Sheet | Aluminium Alloy UNS A96061 Plates |
| Hot Forming 6061 Aluminium Sheet | Cold Rolled 6061 Aluminium Sheets |