Aluminium 5086 Cold Rolled Sheet Suppliers, Aluminium Alloy 3.3545 Plate, ASME SB209 Aluminium Alloy 5086 Diamond Plate Stockist, Aluminium Alloy 5086 Hot Rolled Plate Manufacturers, Aluminium Alloy A95086 Sheet, 5086 Aluminium Alloy Plates Exporter in India.
Aluminium Alloy 5086 Flat Sheet, 5086 Aluminium Alloy Plates, Aluminium Alloy 5086 Chequered Plate Exporters, UNS A95086 Plate, Aluminium Alloy 5086 Perforated Sheet, Werkstoff-Nr. 3.3545 Sheet, ASTM B209 Aluminium Alloy 5086 Sheet and Plate
JAGDISH METAL are exporter in india.Aluminium Alloy 5086 Sheet & Plate is ready, they come across various quality analysis and tests, done under the supervision and observation of experts as per industrial set up norms. Aluminium Alloy 5086 is an alloy that is primarily alloyed with the magnesium. The alloy is not strengthened by the heat treatment, but it gets stronger because of the strain hardening and cold mechanical working of material. The alloy can be welded and retains its mechanical strength.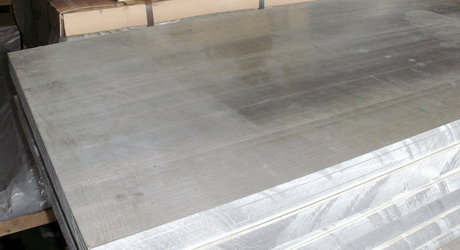 It is readily formable and fabrication of aluminium 5083 is easier. The blanking and piercing are easier due to clearance of 7% thickness. It is welded readily using MIG and TIG processes using other alloys. In order to avoid porosity and contamination due to welding, the aluminium alloy sheets and plates are manufactured appropriately. Max steels offer product data sheet to the clients that make no execution of further investigations. The product is packaged well after its testing. You can get documents along with the aluminium alloy 5083 sheets & plates.
AMS QQ-A-250/7 5086 Plate, AIR 9048.190/.200, O, H111/H22/H32 5086 Aluminium Plate
5086 Aluminium Plate ASTM B209, ASTM-B-209, EN573, and EN485 international standards.
5086 Aluminium Sheet Temper 0, H32, H34, H38 as per ASTM B209, ASTM-B-209, EN573, and EN485 international standards. UNS 95086, AMS-QQ-A-200/5, O, H111, and H112
Aluminium Alloy 5086 Sheet and Plate Specification
| | | |
| --- | --- | --- |
| Standards | : |  ASTM B209 / ASME SB209 |
| Temper | : |  O, F, H12, H14, H16, H18, H19, H22, H24, H26, H32, H34, H36, H38, H111, H112, H321, T3, T4, T5, T6, T7, T351, T451, T651, T851 |
| Thickness | : |  0.2~300mm |
| Width | : |  500~2500mm |
| Length | : |  500~10000mm |
| Surface | : |  Bright, polished, hair line, brush, sand blast, checkered, embossed, etching, etc. |
| Finish | : |  Mill, Customer specific finish |
| Aluminium Sheet/ Plate Coating | : |  PVC Coated, Color Coated, Polyester, Fluorocarbon, polyurethane and epoxy coating |
| Type | : |  Hot-Rolled (HR) / Cold-Rolled (CR) Sheet / Plates/ Strips/ Coils/ Chequered Plates |
Chemical Composition Of Aluminium Alloy 5086 Sheets & Plates :
| Elements | Percentage |
| --- | --- |
| Silicon | 0.4 |
| Iron | 0.5 |
| Copper | 0.1 |
| Manganese | 0.20-0.70 |
| Magnesium | 3.5-4.5 |
| Chromium | 0.05-0.25 |
| Zinc | 0.25 |
| Titanium | 0.15 |
| Others, each | 0.05 |
| Others, total | 0.15 |
| Aluminium | Balance |
Mechanical Composition Of Aluminium Alloy 5086 Sheets & Plates :
| Elements | Percentage |
| --- | --- |
| Silicon | 0.4 |
| Iron | 0.5 |
| Copper | 0.1 |
| Manganese | 0.20-0.70 |
| Magnesium | 3.5-4.5 |
| Chromium | 0.05-0.25 |
| Zinc | 0.25 |
| Titanium | 0.15 |
| Others, each | 0.05 |
| Others, total | 0.15 |
| Aluminium | Balance |
Applications Of Aluminium Alloy 5086 Sheets & Plates: :
Auto Aircraft Cryogenics
Marine
Desalination Units
Welded Structures
Storage Tanks