Aluminium Alloy A92024 Sheet, Aluminium Alloy 2024 Hot Rolled Plate Manufacturers, Aluminium Alloy 3.1355 Plate, Aluminium 2024 Cold Rolled Sheet Suppliers, ASME SB209 Aluminium Alloy 2024 Diamond Plate Stockist, 2024 Aluminium Alloy Plates Exporter in India.
Aluminium Alloy 2024 Chequered Plate Exporters, 2024 Aluminium Alloy Plates, Aluminium Alloy 2024 Flat Sheet, UNS A92024 Plate, Werkstoff-Nr. 3.1355 Sheet, Aluminium Alloy 2024 Perforated Sheet, ASTM B209 Aluminium Alloy 2024 Sheet and Plate Supplier in Mumbai, India.
JAGDISH METAL are the exporter of very good quality of Aluminium Alloy 2024 Sheet & Plate that is used in various industrial applications. The product is used in the applications wherein fatigue performance, stiffness and high strength are needed. As the product is manufactured using a very good quality of aluminium alloy it offers many good features to the product quality. Those are high tensile strength, resistance to corrosion, pitting, stress corrosion cracking, crevice corrosion, commendable dimensional accuracy, fine surface finishes, durability, flexibility, long lasting etc. The product is offered at different specifications and at good rates. There are many documents industry at the time of supplying the product is providing to the patrons. It is fumigation certification, material traceability report, QAP, packaging list, heat treatment chart, packaging list, commercial invoice, guarantee letter, and material test report etc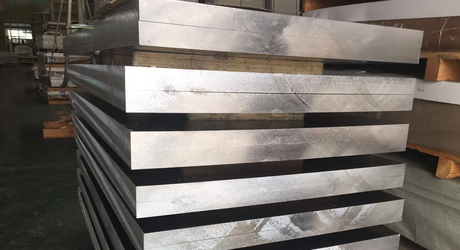 The inspection on daily basis is done by the third party agency by considering few greater parameters. For the manufacturers, it is very much essential to conduct the inspection so that high quality of production can be 100% guaranteed. After the inspection is done the report is given to the producers so that they can see and accordingly enhance the quality of sheet & plate production. This does not let the supplier in supplying poor quality of the product. The delivering of the sheet & plates are done well on time. This has actually become possible because of the reliable logistic partners with whom the industry is having good connectivity. They take all type of shipping activities.
Aluminium Alloy 2024 O, T3, T42, T3510, T3511, T81, T8510, or T8511 Sheet & Plate, 2024 Aluminium Sheets & Plate Temper 0, H32, H34, H38 as per ASTM B209, ASTM-B-209, EN573, and EN485 international standards., UNS A92024, AMS-QQ-A-200/3 Alclad: AMS-QQ-A-250/5, ASTM B 209, AMS 4040, AMS 4041, AMS 4042 Sheets & Plate Bare: AMS-QQ-A-250/4, ASTM B 209, AMS 4035, AMS 4037 Plate
Specification Of Aluminium Alloy 2024 Sheets & Plates:
| | | |
| --- | --- | --- |
| Standards | : | ASTM B209, ASTM-B-209, EN573, and EN485 |
| Grade | : | Aluminium Alloy 2024 (UNS A92024) |
| Thickness | : | 0.5 MM TO 250 MM |
| Length | : | 1000 MM TO 6000 MM |
| Type | : | Sheet, Plates, Coils, Flat, Strips, Profile, Blank ,Circle, Ring, Chequered Plates etc. |
| Finish | : | Hot rolled plate (HR), Cold rolled sheet (CR) |
Chemical Composition Of Aluminium Alloy 2024 Sheets & Plates :
| Weight (%) | Al | Si | Fe | Cu | Mn | Mg | Cr | Zn | Ti | Other |
| --- | --- | --- | --- | --- | --- | --- | --- | --- | --- | --- |
| min. | Bal |   |   | 3.80 | 0.30 | 1.20 |   |   |   |   |
| max. | Bal | 0.50 | 0.50 | 4.90 | 0.90 | 1.80 | 0.10 | 0.25 | 0.15 | 0.05 |
Mechanical Properties Of Aluminium Alloy 2024 Sheets & Plates
| Weight (%) | Al | Si | Fe | Cu | Mn | Mg | Cr | Zn | Ti | Other |
| --- | --- | --- | --- | --- | --- | --- | --- | --- | --- | --- |
| min. | Bal |   |   | 3.80 | 0.30 | 1.20 |   |   |   |   |
| max. | Bal | 0.50 | 0.50 | 4.90 | 0.90 | 1.80 | 0.10 | 0.25 | 0.15 | 0.05 |
Applications Of Aluminium Alloy 2024 Sheets & Plates: :
Manufacturing Cans and Packages
Transportation
Home Appliances
Building and Construction
Marine, Engineering Works